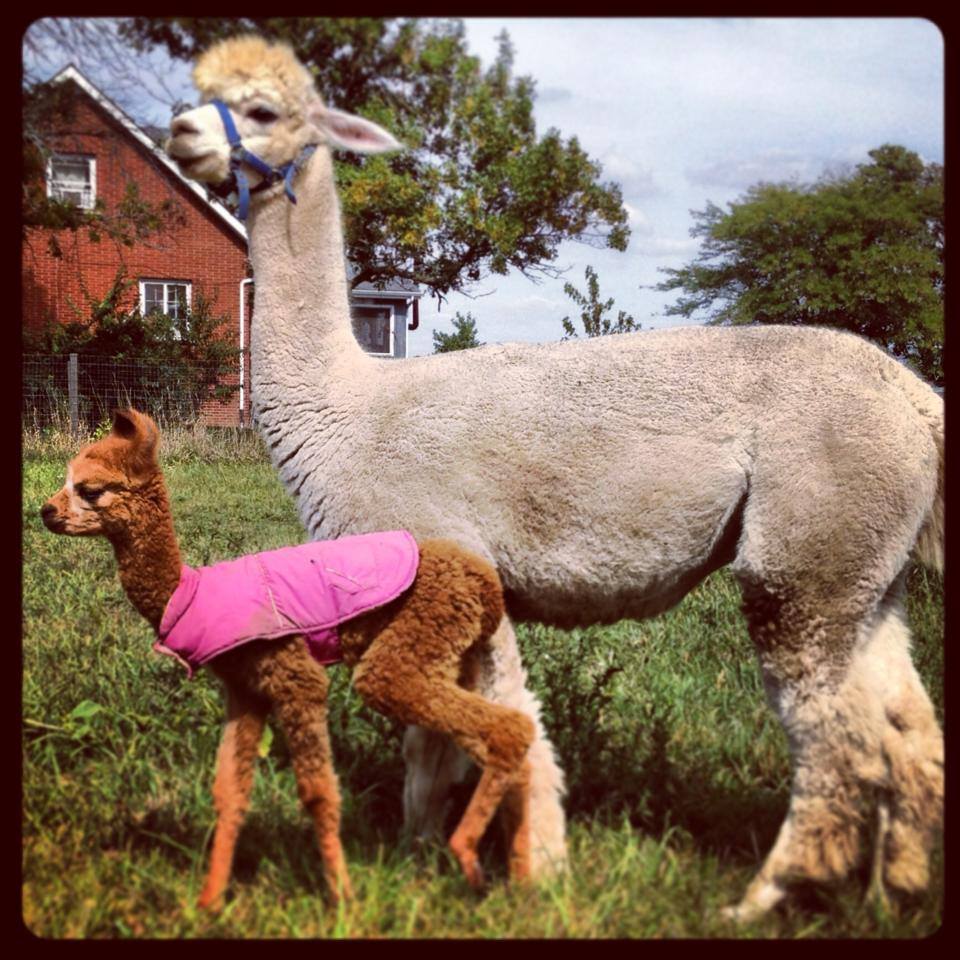 Abigail is out of Crescent Moon's Sapphire and the very handsome Providence Rennes.
Abigail has produced two lovely daughters for us: Jovie, and Tink.  She is a lovely girl with a stunning white coat that we can only fully appreciate for about three minutes on shearing day.
As one of Sapphire's crias, Abigail loves to roll.  In everything.  On everything.  That luxurious white coat does not stay white for long.  Thankfully, her fiber washes clean and spins wonderfully.